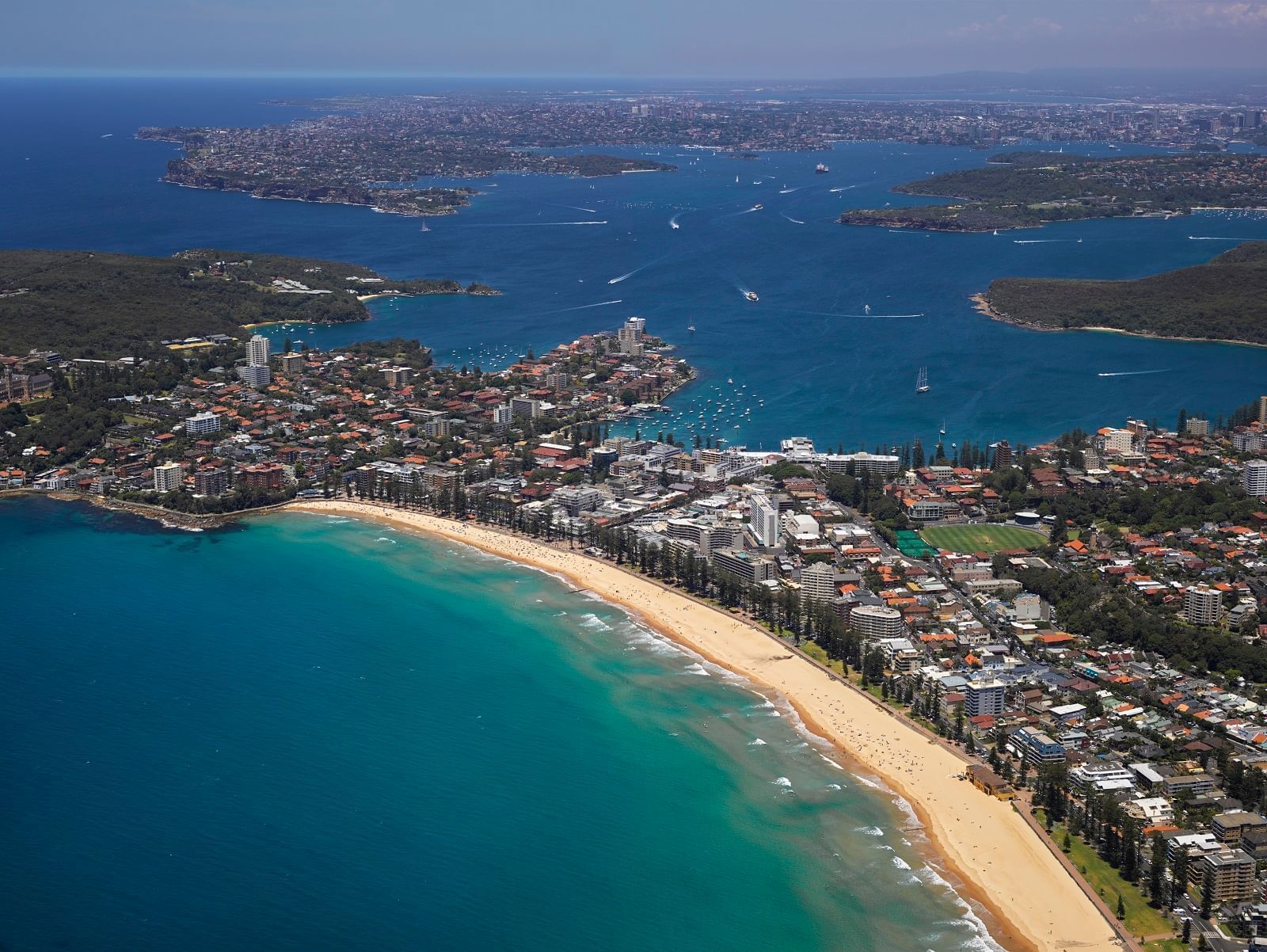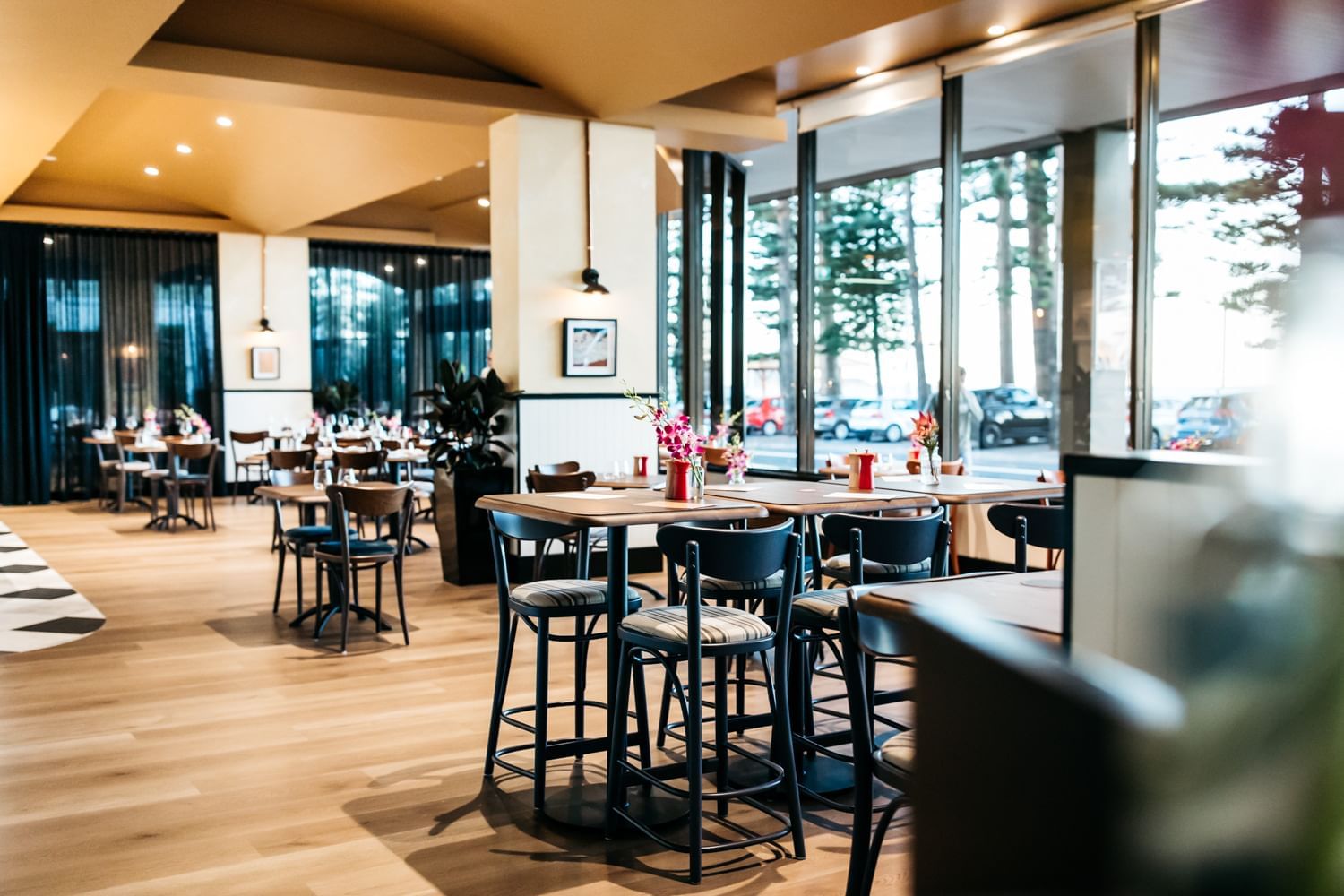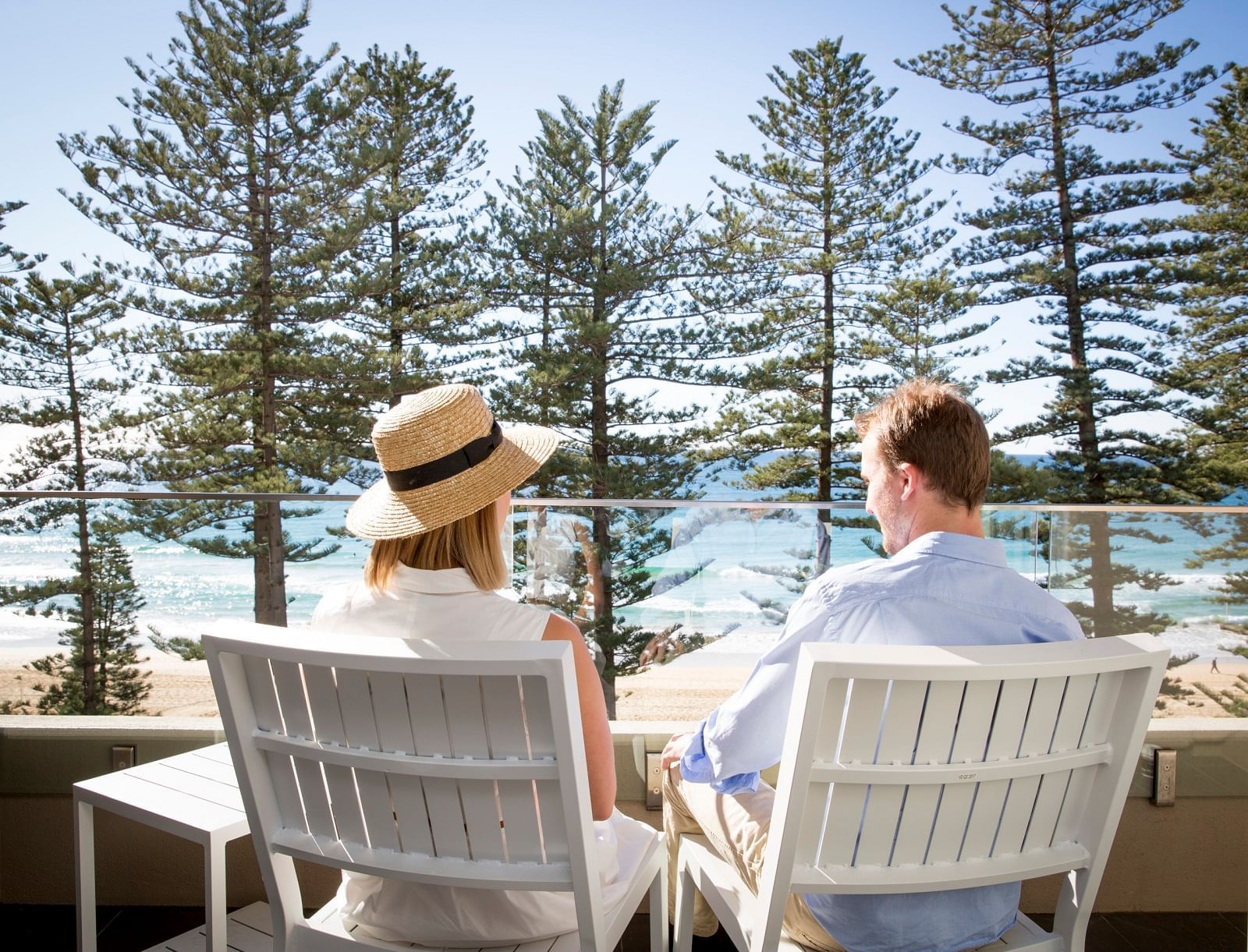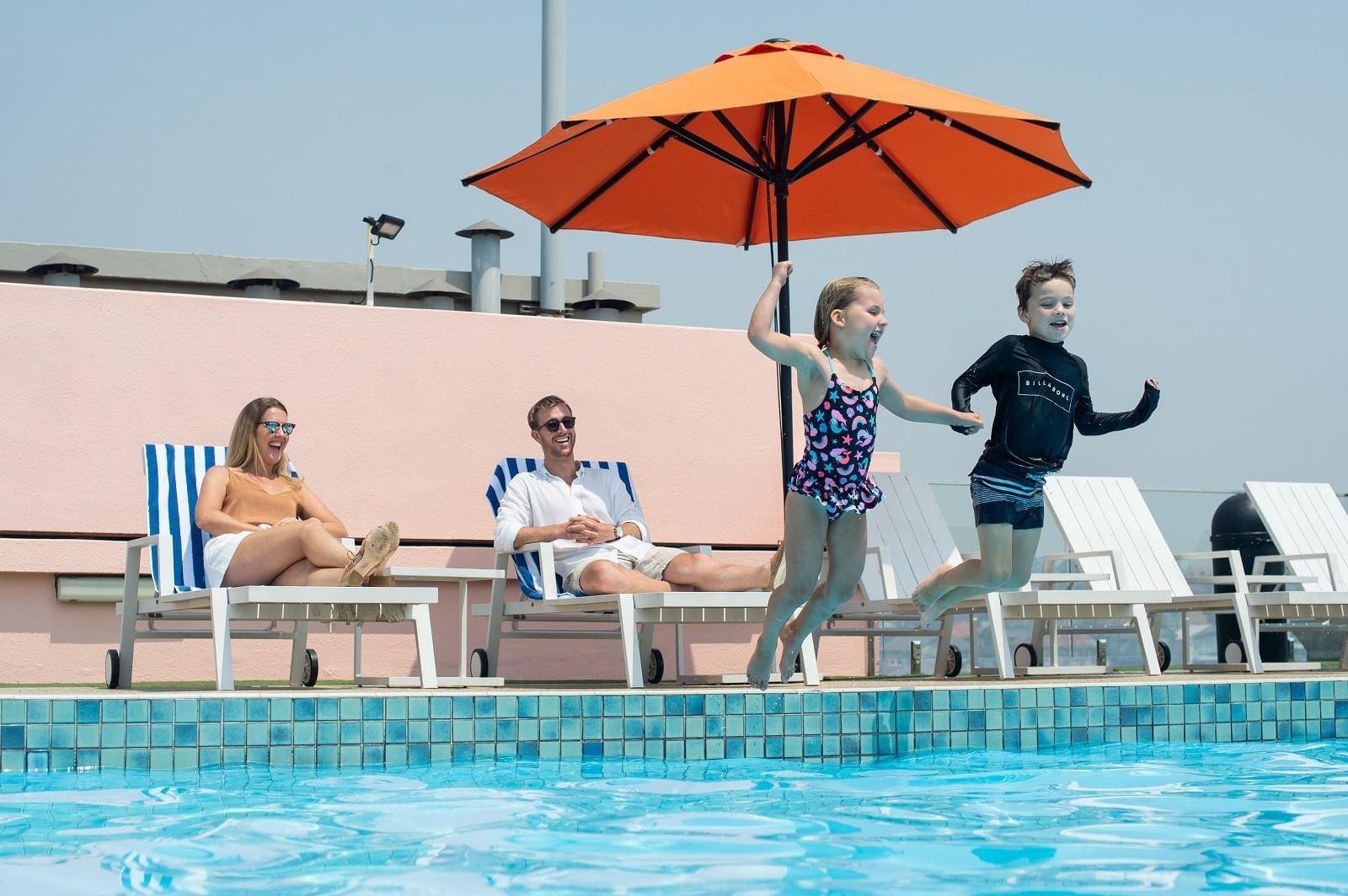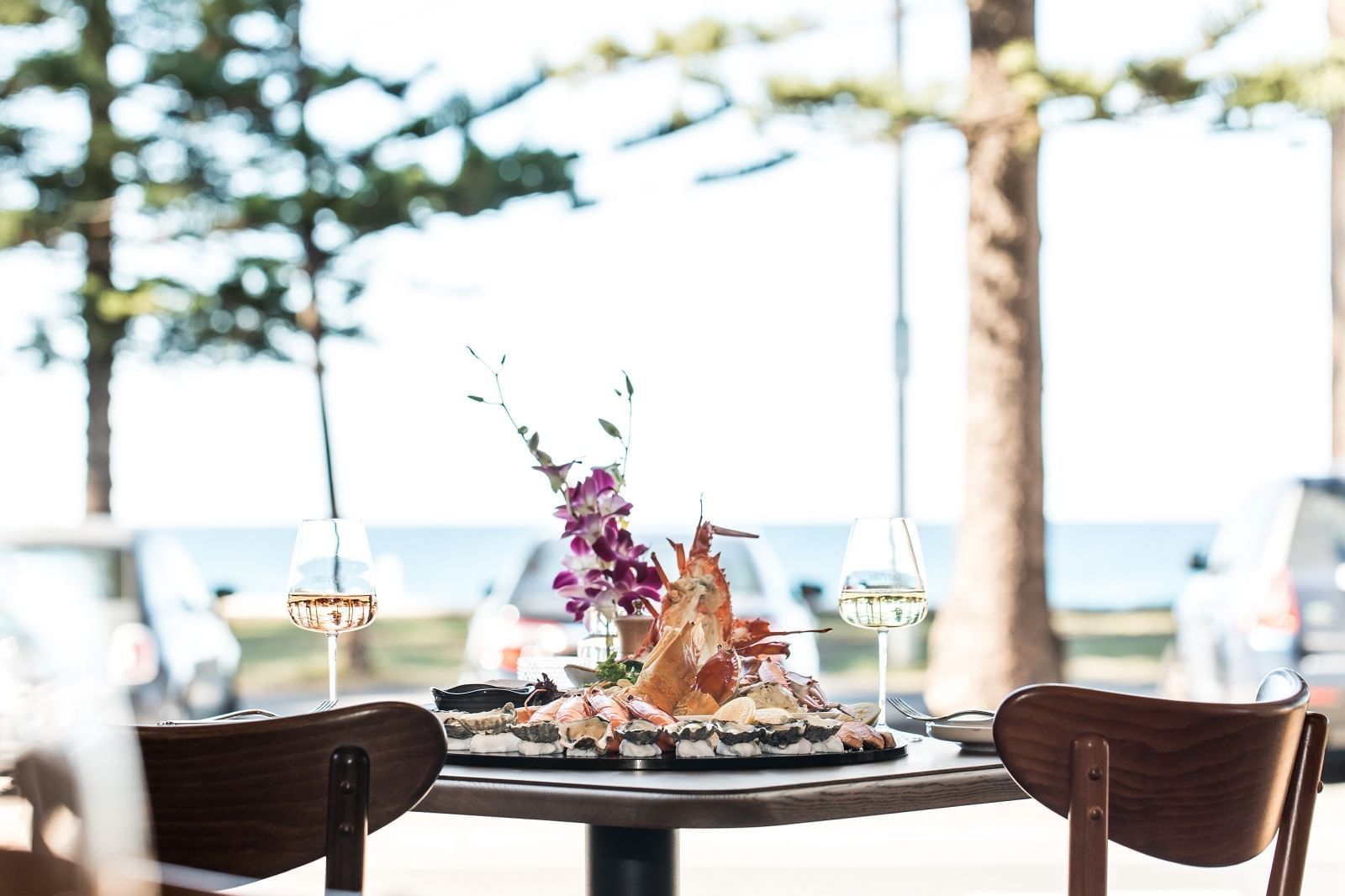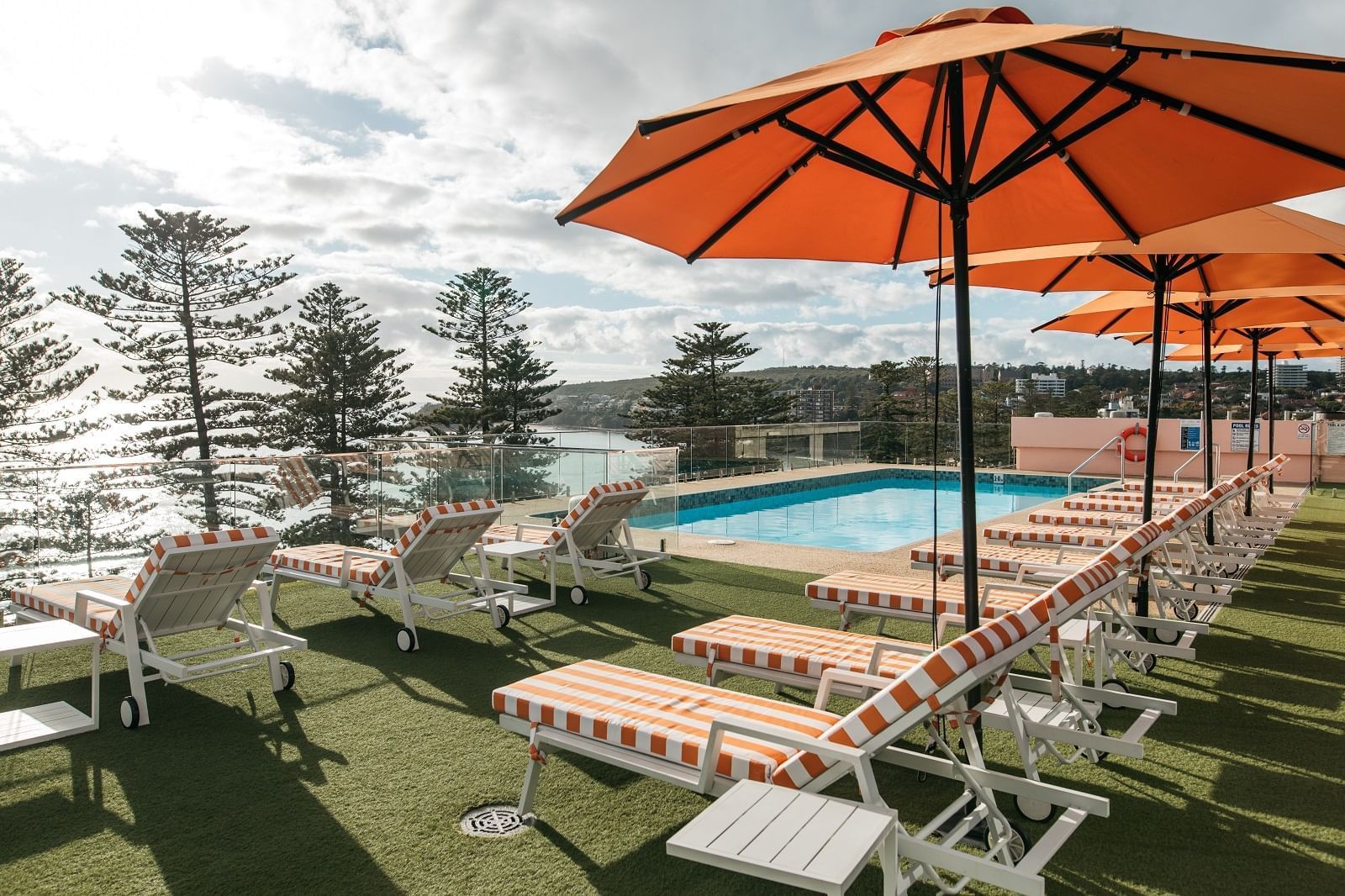 WELCOME TO THE NOVOTEL SYDNEY MANLY PACIFIC
Discover the ultimate seaside getaway at Novotel Sydney Manly Pacific, overlooking the beautiful Manly Beach. Whether you want to experience beachside romance in one of our Ocean View rooms, reconnect with the family building sandcastles on the beach or are looking for the perfect corporate getaway to host your next conference. Novotel Sydney Manly Pacific is the ideal location.
Manly is just 18 minutes away from Sydney's CBD by fast ferry, our 4-star beachfront property is home to 213 guestrooms and suites, most featuring private balconies with views of the Manly district and Beach. Only steps away from the sand and surf, dine at our newly opened restaurant, Bistro Manly Boasting impressive views over our iconic Manly beachfront, Bistro Manly offers a stunning light-filled interior and refreshing coastal feel. Come try our popular 120-day dry aged beef sirloin with classic Café de Paris butter and truffle salted hand cut chips or the classic Crème Brulee. Take some time to relax and soak up the sun from our rooftop pool overlooking the ocean or head onto the sand for a swim at the beach. If you are looking for adventure then the popular coastal bush walks, whale watching, snorkelling in the protected marine reserve, bike riding along the beach, kayaking in the sheltered harbour will be sure to entertain you. Try your hand at surfing with the famous 'Manly Surf School' or just relaxing in one of the 100+ cafes, bars & restaurants that Manly is so famous for.
The Novotel Sydney Manly Pacific team look forward to welcoming you to beautiful Manly.
Your health and safety is our priority, we have introduced hygiene and prevention measures to ensure your safety and peace of mind. For any enquires email the hotel manager Dylan on dylan.cole@accor.com
Dylan Cole
General Manager

HOTEL FEATURES
Standard rooms
Superior District view rooms
Superior Ocean view rooms
Two-bedroom suites
24 hour Reception
Rooftop pool with panoramic views
Restaurant
Lobby Bar
Meeting and Conference Facilities
Gymnasium
Distance from the CBD: 15 km
Distance from the Airport: 35 km
Distance from the Wharf: 5 minutes
Secure underground Parking (fees apply)
55 North Steyne, Manly, NSW 2095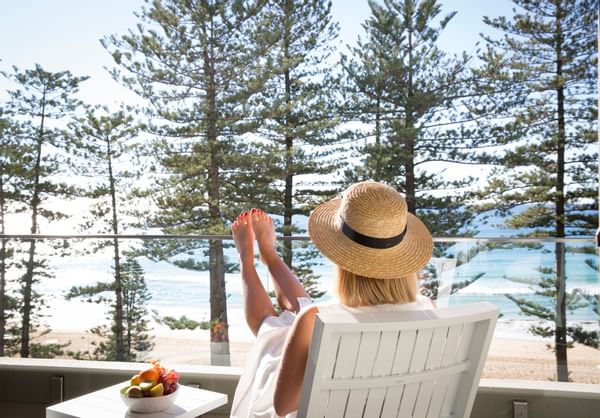 SPECIAL OFFERS
NOVOTEL MANLY HOTEL PACKAGES
Novotel Sydney Manly Pacific offers beautifully appointed waterfront accommodation at exceptional rates. To further enhance your stay, we've put together an exclusive collection of Manly hotel deals and last-minute accommodation packages to make your visit more convenient than ever.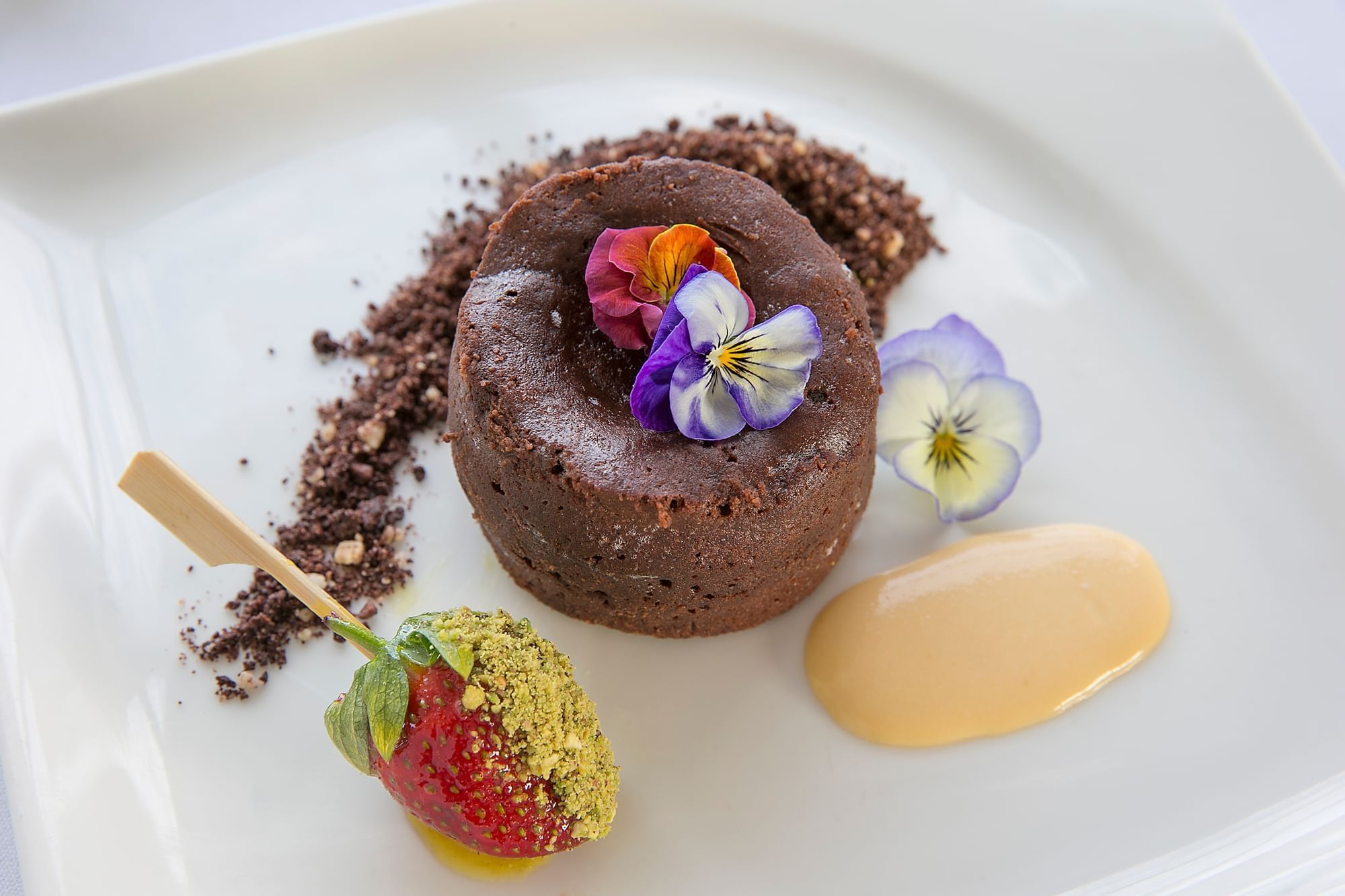 DINING
CHARMING WATERFRONT DINING IN MANLY
Wondering where to eat in Manly? With two popular on-site restaurants just steps from the beach, Novotel Sydney Manly Pacific has become a dining hotspot for locals and visitors alike.
Enjoy a bite to eat at our newly opened restaurant, Bistro Manly, located overlooking the world famous Manly beach, Bistro Manly offers a casual hotel dining and drinking experience. With impressive views to our iconic beachfront, enjoy a casual drink or dine in and enjoy our extensive menu for lunch and dinner. The menu features a modern twist on French cuisine, including local seafood, the bistro classics and fresh seasonal produce along with complimenting wines sourced from both Australia and France.
MEETINGS & EVENTS
INSPIRING EVENTS AT NOVOTEL SYDNEY MANLY PACIFIC
With function spaces bathed in natural light and floor to ceiling windows allowing for fresh air, coupled with outdoor weather proof terraces perfect for breaks. Novotel Sydney Manly Pacific will provide not only the ideal setting for your next event but confidence through our new approach to meetings and events, situated only 18 minutes from downtown Sydney on the city's famous Northern Beaches.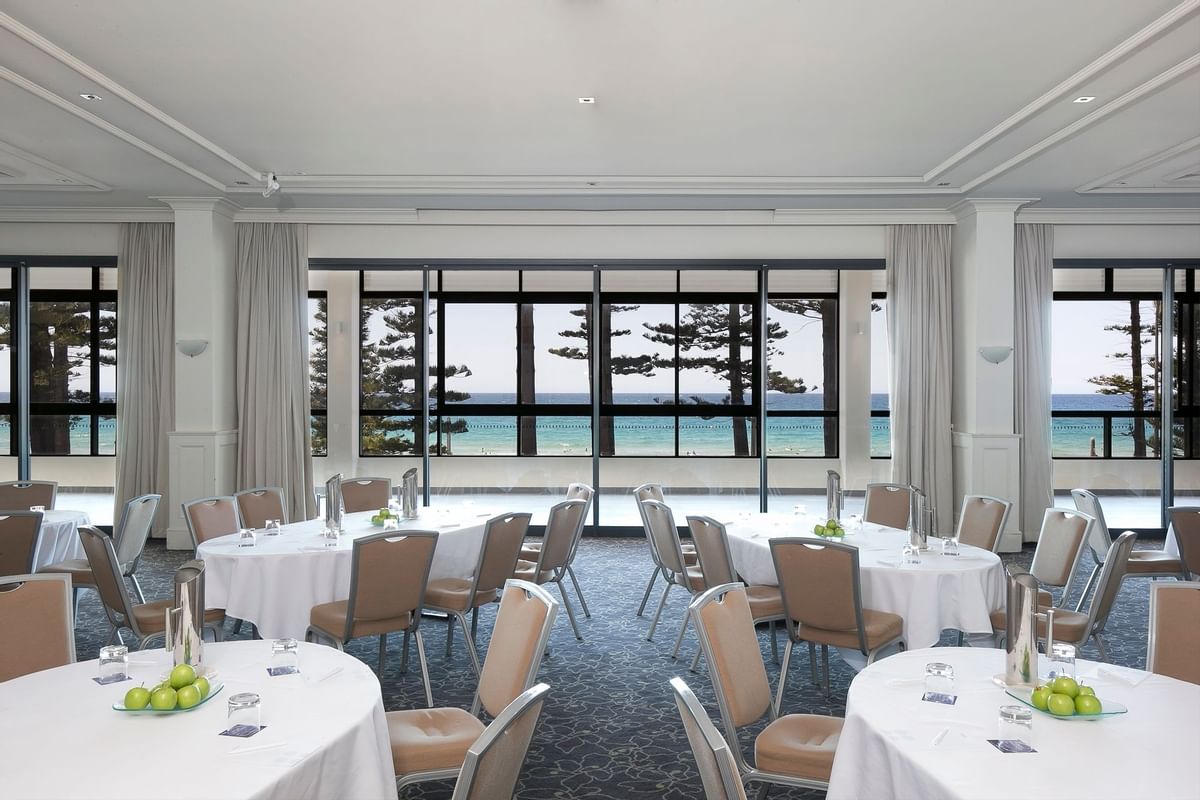 MANLY'S TOP VENUE FOR CONFERENCES, WEDDINGS AND MORE
Our 213 contemporary and light-filled Manly hotel rooms have everything you need for a relaxing getaway, family holiday or productive work trip. Each room features modern conveniences like wireless and broadband Internet, work desks, large flat-screen TVs, and most with private balconies with uninterrupted views.
If you're looking for spacious accommodation just steps from the sea, Novotel Sydney is where to stay in Manly. Our roomy two-bedroom suites can comfortably sleep up to four people and include separate lounge, dining area, kitchenette and balcony overlooking the famous Manly pines.
Treat yourself to the finest Northern Beaches accommodation at Novotel Sydney Manly Pacific.
Challenging times - perfect holiday
I am an Accor Plus Gold member, and a regular visitor to this hotel.
To see some of my photos associated with this and previous visits, click on my profile photo please.
My wife insisted that she wanted to visit Sydney, and if I did not go with her, she would go alone, so I decided that even though in these challenging times I am not a big fan of travel, I would ring the Novotel Manly to see if they could help me have a perfect holiday visit with my wife.
Soccer Writers Weekend
The location was perfect. Staff were very friendly, nothing was a problem for them when we were checking-in through express loyalty. Easy access to the shops restaurant and pubs all within waling distance to the hotel. Having the beach right across the road from the hotel was fantastic. Easy check-in and check-out. We would definitely book the Novotel Sydney Manly Pacific again.
Stayed many times over the the last 4 years
I thought it worth providing the Novotel Manly a review as I have had the benefit of staying at the hotel many times over the last few years. This was obviously pre and post covid so i can give a view on how the hotel has evolved over this period. Firstly as a local of the northern beaches I know the location very well and the proximity to everything is one of the strongest points that makes the hotel excellent. The majority of the rooms have been refurbished and offer a relaxed modern feel particularly rooms on ocean front where you have a balcony which allows you to relax and watch manly beach and shelly beach. The pool area is located on the top floor and offers uninterrupted views of the area.. the pool while relatively small is very functional and great on a sunny day. The biggest development has been the redesign of Bistro Manly and the reconfiguration of the service offering since covid. We are top tier members of Accor and have stayed at the majority of Accor Hotels in central Sydney as well as Qld and overseas. Some sister hotels have struggled with covid changes however I think the Novotel manly has benefitted. The breakfast format in my view is far better with al la Carte service and the breakfast options are excellent. The coffee has improved greatly. Speed of service is good even when needing to get to work meetings. The dinner menu is also greatly improved over the old options. Having eaten most of the options the seafood and lamb shank pie are excellent. So all in all for a 4 star hotel the novotel is doing a great job in challenging trading conditions. Keep it up we will see you soon.
GUEST BOOK
SHARE YOUR BEAUTIFUL MOMENTS
Stay in touch and connected to all the news and happenings #NovotelSydneyManlyPacific #SpecialMoments #GuestExperience #LiveLimitless