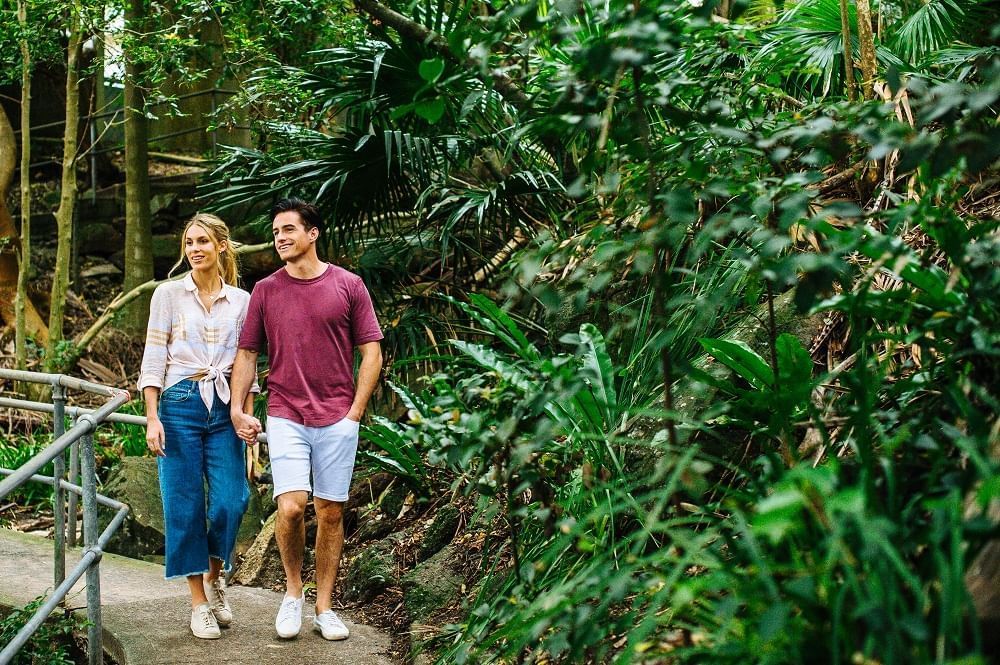 DESTINATION GUIDE
NEARBY MANLY ATTRACTIONS
Manly is one of Sydney's most popular beach destinations. The neighborhood surrounding Novotel Manly Pacific hotel is full of tourist attractions and exciting activities, including Manly Beach, kayaking, swimming, tennis, golf, beach volleyball, sailing, roller blading, scenic and historical walks, art, cycling, parasailing, surfing, scuba diving, fishing, dining and so much more. With so many things to do in Manly, you just may need to extend your stay.
Our Manly Beach hotel is located 18 minutes from Sydney CBD by fast ferry and offers a spectacular seaside atmosphere. The pristine peninsula is surrounded by the ocean and Sydney Harbour and offers a variety of opportunities for any guest.
Novotel Sydney Manly Pacific is perfectly situated near Manly tourist attractions. The location offers exciting outdoor activities with rich history for a unique guest experience. Ask our friendly staff what's on in Manly during your visit, or scroll down for a list of our favourite things to do:
Manly Surf School
Manly Kayaks
Manly Bike Tours
Manly Walking tracks
Manly Sailing
Manly Rock n Bowl
Eco Treasures
Manly Ocean Adventures
Dive Centre Manly
ES Hair and Beauty
Saltmotion
Check OverseasAttractions.com to find the most popular attractions and places to visit.
Novotel Sydney Manly Pacific
MANLY WALKING TRACKS
HIRE A BIKE
KAYAK IN MANLY
SURFING LESSONS
WHALE WATCHING
MANLY CORSO
MANLY BEACH
MANLY FRESH PRODUCE MARKET