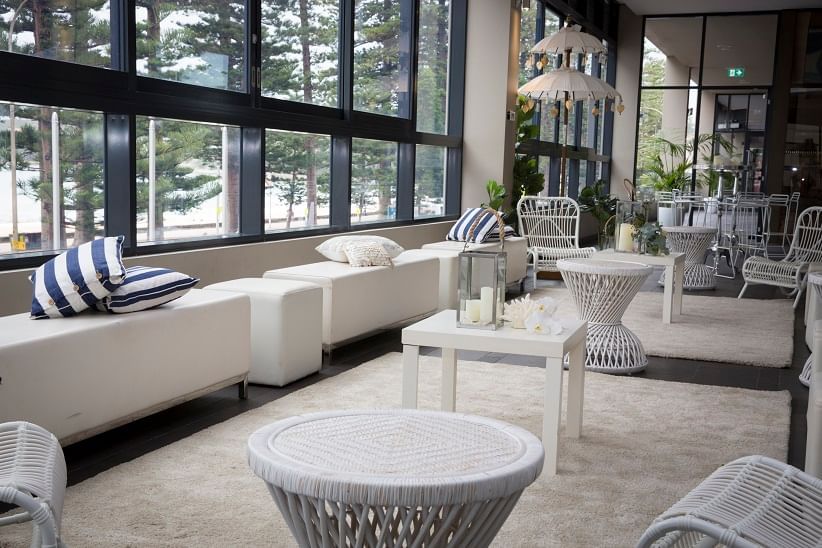 DIRECTIONS & MAP
DIRECTIONS TO THE NOVOTEL SYDNEY MANLY PACIFIC HOTEL
Located just steps from the sand on iconic Manly Beach, Novotel Sydney Manly Pacific is the ultimate getaway for business trips, group retreats and family beach vacations.
Novotel Manly is situated seven miles northeast of Sydney on the lower Northern Beaches. Surrounded on three sides by water, there's an endless amount of things to do in Manly. Whether you want to surf on our 18 local beaches, swim in Sydney's pristine coves and inlets, or go sailing in the harbour, there's something for everyone at Novotel Manly Pacific.
Manly's village atmosphere and Novotel Sydney's inspiring views are sure to provide you with a sense of well-being.
Parking
We have a carpark on-site with a limited number of spaces. Parking is subject to availability and is not guaranteed. Self-parking is $50 for overnight guests, $50 for day parking or $65 overnight for valet. Please note, the car park has a height restriction of 1.97 metres.
Alternative parking is available at the unaffiliated council car park in Central Avenue.
Wi-Fi
The Novotel offers guests the convenience of 30 minutes of free Wi-Fi in the hotel lobby. For guests wishing to extend their Wi-Fi usage, our Front Office staff can assist with purchasing access cards.
If travelling by sea…
Novotel Manly Pacific is 30 minutes from Sydney's CBD by ferry or 18 minutes by fast ferry.
If travelling by road…
We are located 15 kilometres from Sydney's CBD with access from all major roads.
If travelling by air…
Sydney domestic and international airports are located 35 kilometres from Novotel Sydney Manly Pacific. We can arrange transfers and shuttle service as required.